Overview
Raven-6DoF is the world's only development kit for custom Stewart platform designers that provides a flexible, simple to use and cost effective solution with unmatched, best in class features. The Raven Motion Platform Development Kit provides unparalleled 6 Degree of Freedom performance to a wide range of custom platform geometries that cannot be matched by standard off-the-shelf products.
Hardware designers can customize the motion envelope to suit their application, electrical designers can omit high voltage transformers and infrastructure, and software designers will enjoy the response time and feature set of the fully integrated motion control.
Highlights
Direct Drive Magnetic 6 Degrees of Freedom
Wide Range of Base and Top Geometries
350 kg Payload
230 mm Actuator Stroke
48 V DC Battery operation
Kit Contents
6 Orca Series 15-48V Intelligent Linear Motors
SuperEagle FPGA Powered Motion Controller
6-DoF Kinematic Controller Software
Reference Design CADs and Bill of Materials
Designers can control the layout of motors to achieve the optimal motion envelope for their application, knowing the kinematic math is already solved and ready to run with ultra low latency. Entering the measurements of the motor mounting location is all that's needed to realize a new geometry.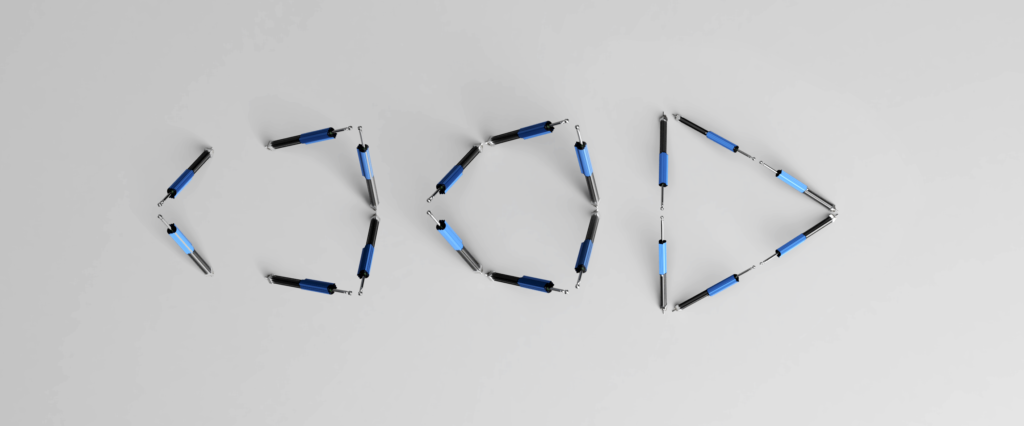 Raven-6DoF Supports Multiple Actuator Geometries to Suit any Application
VR integrators know how important ultralow latency is. The Motion Controller's cores provide that quickness.
| | |
| --- | --- |
| 4110 Hz | That's how quickly the forward and inverse kinematics and washouts are resolved. |
| <2 ms | The latency, including communications and calculations for all six motors, is kept below 2 milliseconds. |
| ±0.1 mm | The accuracy on surge, sway, and heave motions. |
Built with Iris Dynamics' Orca Series linear motors, Raven-6DoF is a reference design that allows development of Stewart platforms for simulation, training, and teleoperation applications that can be customized to end user's exact requirements. The Raven-6DoF Motion Platform Development Kit includes a reference mechanical design using six Orca15-48V linear motors, a FPGA powered motor controller, kinematic models, and bill of materials with recommended suppliers for all components needed to assemble the complete platform.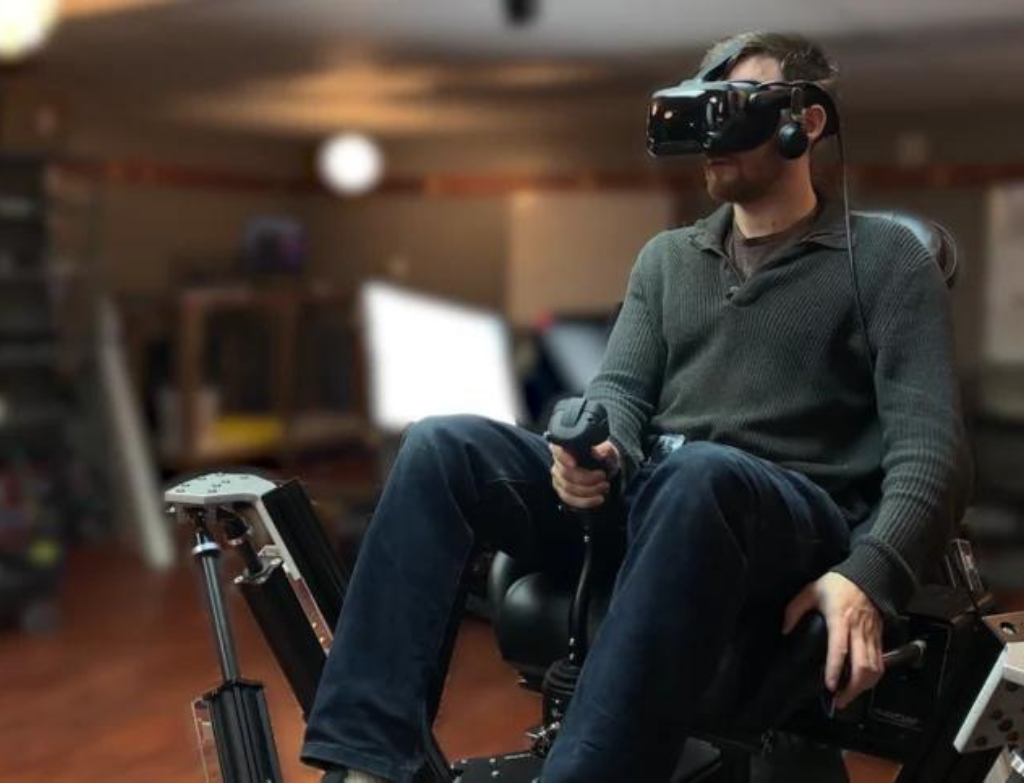 A Helicopter Training Application In Action
| | |
| --- | --- |
| What Iris Dynamics Provides | Iris Dynamics can provide assistance with the design and manufacturing of the initial platform and assistance with the integration of Raven-6DoF with the end user application. Once initial design is finalized, Iris Dynamics will provide the full design and manufacturing package to be produced in volume by the customer. |
| What Platform Designers Provide | Complete platform manufacturing services and development of applications such as simulation software are not provided. A network of providers that can assist with manufacturing and integration is being established. |
The final application will dictate the geometry of the platform and how the simulation software will be developed. A training simulation application may have a different design to an immersive entertainment application – Raven-6DoF is designed to suit both.
Extremely Quiet
No gears or spinning parts, just high performance bushings and stainless steel shafts. Less noise in the system means less ambient noise experienced by the platform operator and passenger.
Low Voltage
Forget about high voltage, high wattage infrastructure. Raven-6DoF Kits require only a 48 V battery and a 300 W charger which can be plugged into a standard wall outlet. The platform will likely draw less power from the wall than the computer running the simulated world.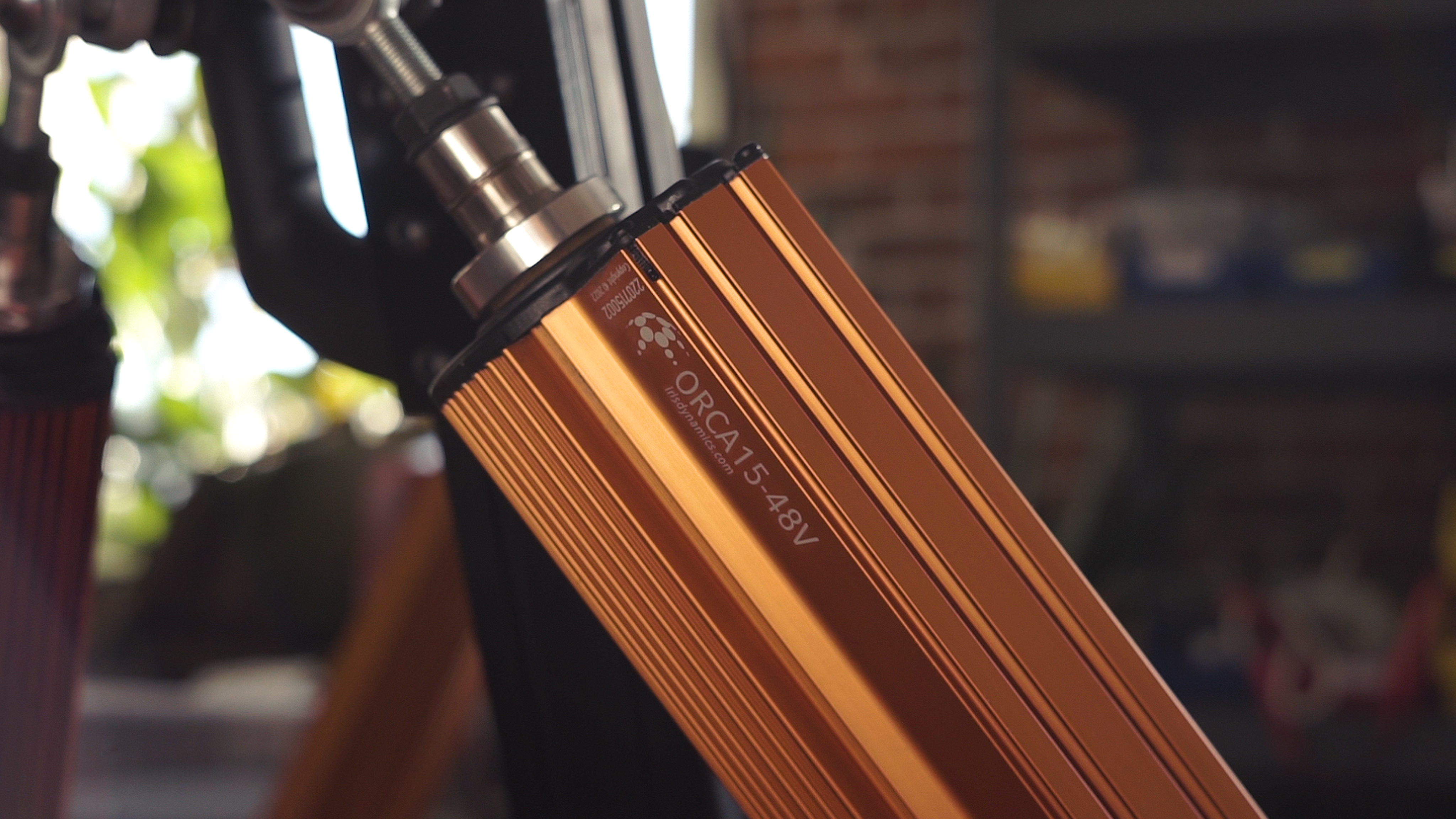 Integrated Force Sensing
Each Orca Series motor is force sensing,
meaning simulation rider movement can be
fed back into the simulation, increasing
immersion
Long Lifetime with High Frequency Response
Built to outlast and outperform ballscrew actuators. Reliable components means less maintenance is required for Raven-6DoF based motion platforms. This is especially true when using a platform to play vibrations on top of normal movements.
Integrated Sensors
Contactless position and force sensing achieve sub 1 mm and sub 10 grams accuracy respectively. These parameters are analysed more than 3000 times per second.
High Power Efficiency
Optimised magnetic geometries and high quality components keep the platform power draw and temperatures low allowing for longer run times. A unique power management design means the platform only sips power and is perfect for installations with unreliable AC mains.